When the Going Gets Tough, the Tough Get Sealed! By ZaGO
( 5/15/2012 )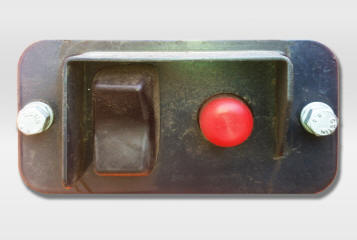 Some switches exist in a pristine environment: indoors, with no exposure to the elements and no responsibility to withstand the ingress or egress of liquids, gasses, dirt and dust. Those switches don't need our seals. Our switch seals are for the rugged, the tough and the environmentally challenged. If you have switches that will be used outside, or in dirty messy environments, ZaGO's switch covers are for you. ZaGO has achieved IP 54 rating for its rocker and push button switch seals. Rating IP 54 offers complete protection against contact, dust deposits and splashed water. Recent customers have requested IP rating Seal covers in applications where a rough environment and exposure to hazardous material can be detrimental to their equipment. These switch seals are a low cost solution and offer reliable, effective protection from all types of hazardous exposures.
ZaGO sealing products can be found throughout the world, preventing both the ingress and egress of liquids and gases and saving OEMs time and money. ZaGO specializes in designing practical, economical, environmentally responsible sealing solutions that will ensure the long lasting and dependable operation of critical equipment. ZaGO's technical group is always available to work alongside its customers' engineers to create a unique design to fit their specifications and ensure the highest quality product. Quality service and delivery are the foundation of ZaGO Manufacturing in servicing the switch industry.
ZaGO offers a comprehensive line of switch boots and seals for toggle switches, push button switches and rocker switches for a wide variety of industries and applications. ZaGo is registered ISO 9001:2008. ZaGO Manufacturing Company has been has been producing sealing products for nearly twenty years in Newark, New Jersey. Operating out of a state-of-the-art facility in south Newark in close proximity to Newark Airport, the Port of Newark and all of New Jersey's major transportation and mass transit routes, ZaGO makes daily shipments throughout the United States, Central and South America, Mexico, Canada, Europe and Asia.
Contact: Jaqueline Luciano-Brito
ZaGO Manufacturing Company, Inc.
Phone: (973) 643-6700
Fax: (973) 643-4433
Email: Jackie@zago.com
www.switchboots.com


Click here to read more articles