Tooling and Engineering
ZāGO's unsurpassed combination of skill, experience and modern equipment enables us to provide design and engineering assistance for even the most complex and demanding applications. Our engineering staff understands that it is our job to help you determine which design works best for your product. Our sealing expertise, combined with our respect for your unique knowledge of your product enables us to provide you with the tooling for the sealing solution that best fits your needs.
Our in-house manufacturing ensures coordinated and rapid completion of every project. Molds and tooling are produced in our machine shop by machinists who bring over 30 years of experience to every project. Any intricate application is easily produced using the most up-to-date horizontal and vertical CNC machinery. As a result, leading companies in the electronics, medical, military and automotive industries and more depend on us to supply them with switch boots to meet their exacting standards.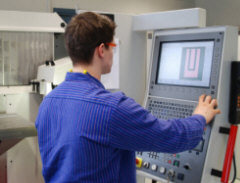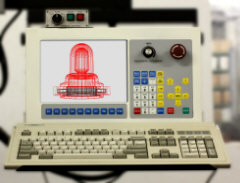 Mold making equipment like this CNC 3-axis turning center
assures consistent mold quality and cavity repeatability.