Value Added Services
Looking for custom seals on your switches?? No problem! ZāGO produces economical switch seals for any of your Rocker switches, using the highest quality material with the fastest turnaround time available.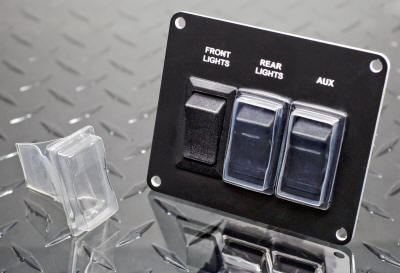 At ZāGO , skilled technicians offer the following Value Added Services using state of the art equipment:
Custom Packaging

Applications & Engineering Assistance

Design Modification

Complete assembly of Crystal Switch Seals on rocker switches
ZaGO's quality standards are the highest in the industry; our Crystal Rocker Switch Seals are rated IP54 and add exceptional value to your standard rocker switches.